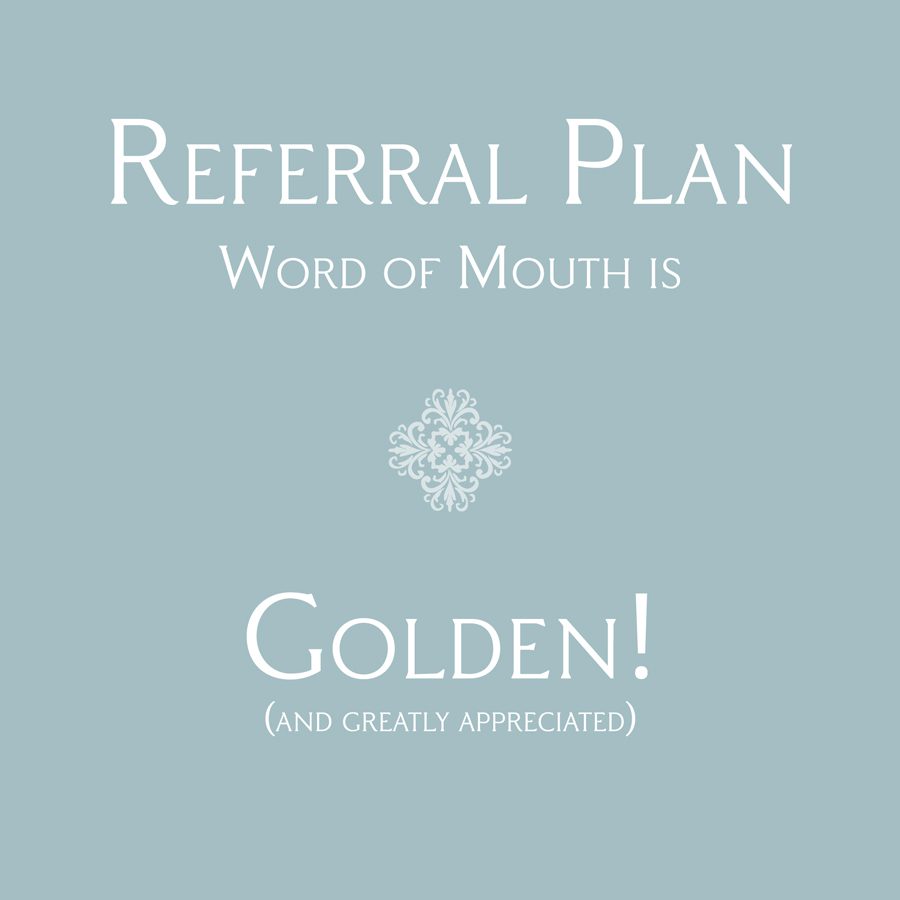 Here is a great way to help a friend, yourself, and me!  
If you love the images and moments that I captured for you, then tell your friends about me!  And make sure they mention your name when they book a session.  
 Here are the details:
– All your friends will receive $25 off their first session
– You will receive a $25 coupon per referral good toward print products
– And I will GREATLY appreciate it!!
There is no limit to the amount of friends you can refer or the amount that you can save!  However, all referrals must be new clients, and your coupon will be good for the current calendar year toward print products.  When your name is mentioned, I will let your friend know that they will receive a $25 print credit towards their order and I will send you a coupon as soon as they book.  So let's get it going and help each other!